Line of Action's Website and Super Power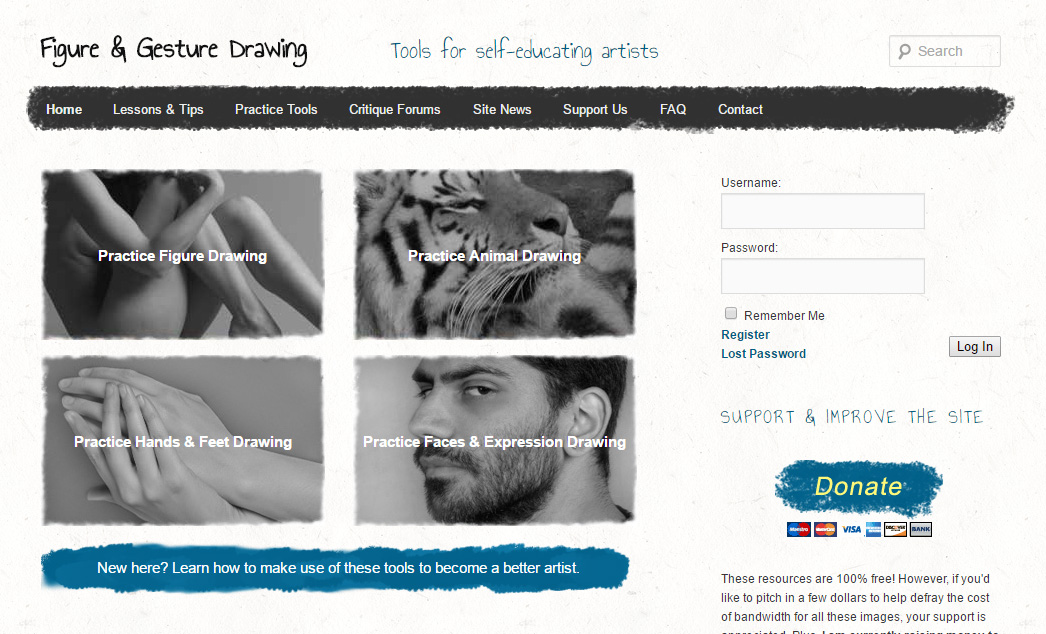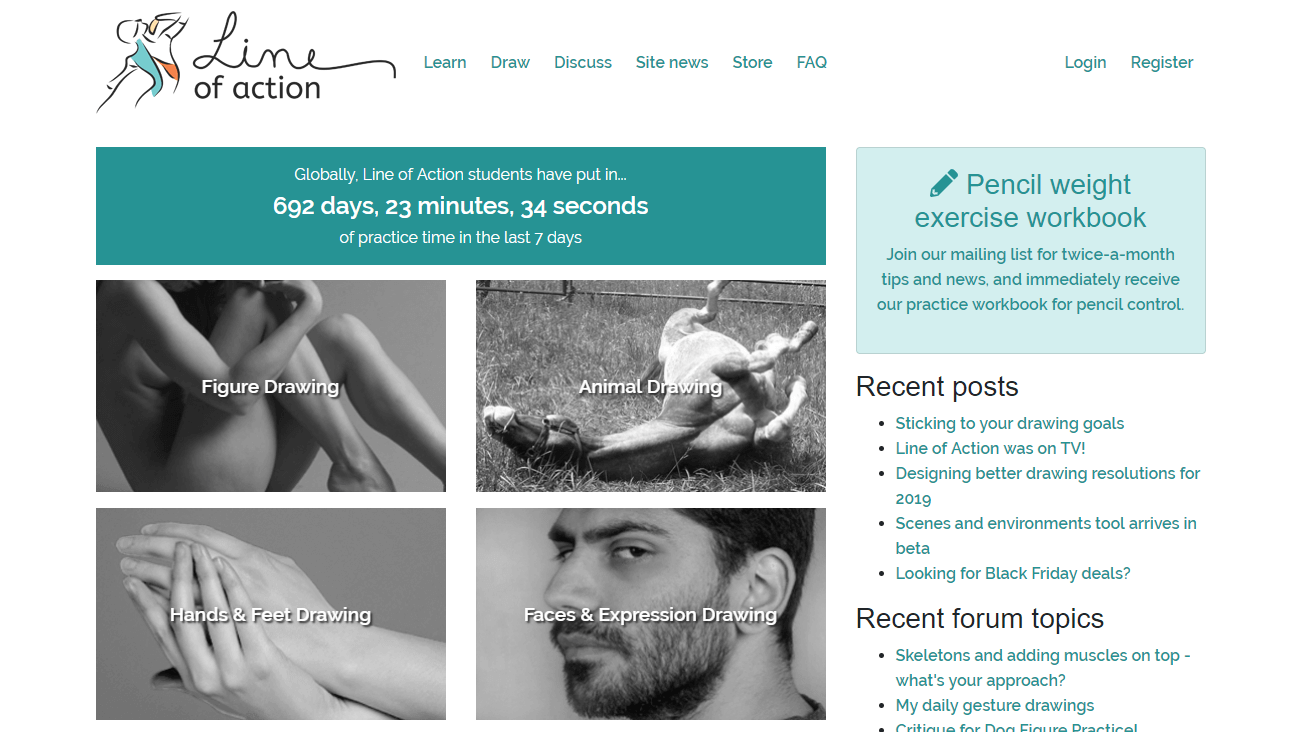 Swipe to see a before & after of the homepage
Line of Action offers drawing practice tools, free of charge, to support the artistic community and self-educating artists all over the world. These tools have been a smash hit for close to a decade, with roughly 30,000 art students accessing them weekly, and universities and high schools all over the world adopting them into their official curriculums.
Design Features
Super clean, minimal design.
Full rebranding, including a new logo, color set and typography.
Membership & subscription site.
Forums.
Personal "sketchbooks" for members to upload their art work and receive critique.
Custom moderation features to bolster the community and site tone.
Achievement badges for members accomplishing specific goals.
Super Power
We re-created the tools with a new code base that allowed us to update the user interface for a better practice experience and to add the most requested features that Line of Action students had been clamoring for for years, and allowing for faster updates in the future.
Students are able to select what sort of models they want to practice with. They then decide whether they want to be shown a slideshow of models in set time increments until they hit the stop button, or if they want to take a class. Class modes run for pre-defined lengths of time. The most commonly selected class is about an hour long, and consists of 30 second warm-up drawings that gradually transition into longer and longer drawings, following the same format as figure drawing classes found in leading art schools around the world.
Time practicing is tracked against a student's own goals.
The site, including the drawing tools, is fully mobile responsive, and can be used on phones and tablets just as well as on desktop computers.