Underdog Fan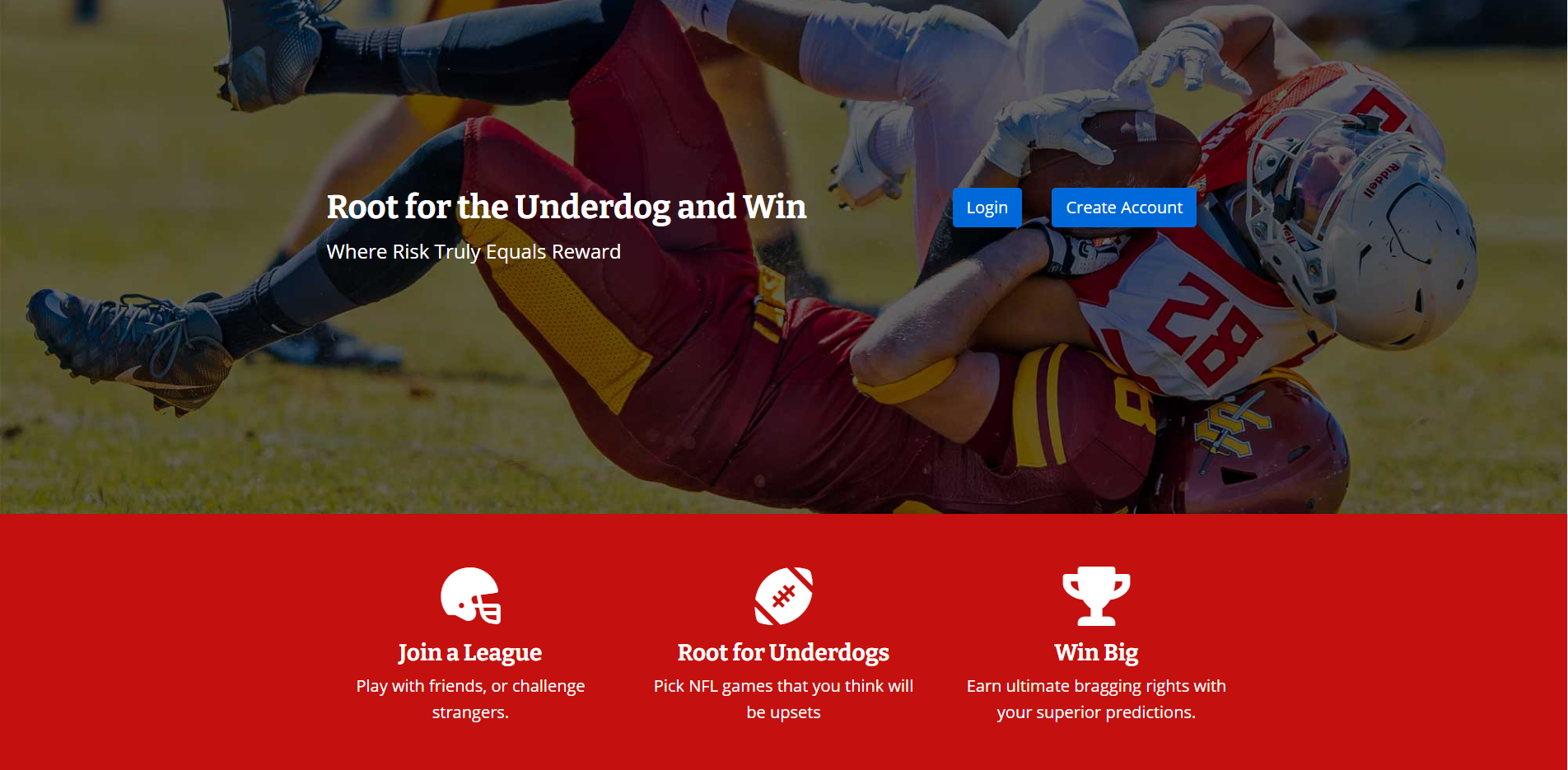 Root for the Underdog and win! Every week of the football season, choose the games that you think will be upsets, where the teams who are favored to win are defeated by the underdog team. If you guess right, you are awarded the number of points that the Underdog team was predicted to lose by. No prior sports knowledge required to jump right in to this straight forward game.
Design Features
Custom-built site.
Branding, including color set and typography.
Android mobile app in addition to website.
JSON Odds API integration, for pulling match odds and results.
Member accounts.
Transparent "accounting" records for all leagues and players.
Season-long and weekly leagues.
MailChimp & MailGun integrations.
Facebook login integration.
Expanded to handle 4 different sports.
Super Power
Built from the ground up, this super-simple game allows anyone to jump in and begin wagering on the outcome of NFL, NCAAF, XFL and even MLB games. Players can join a public league, or create their own private league and invite their friends.