Hi, I'm Kim (she/her pronouns), founder of Infinite Synergy Solutions. Consider me your guide through the digital universe.
I've lived my life in the overlap of art, science and technology. Growing up, my mother's side of the family overflowed with artists, writers, painters and poets. On my father's side of the family are engineers, mechanics, and computer programmers. My father – himself a senior software engineer who works with super computers and whose code has traveled to the International Space Station – started teaching me programming and computer science concepts when I was three years old. My mother – an author – made certain my creative side flourished by sending me to schools with a focus on art and performance from first grade, through my graduation from the School of the Art Institute of Chicago with a BA in Visual and Critical Studies.
As a programmer who has been through art school; as a data and technology specialist who has worked for many years in branding and marketing; as a serial entrepreneur who has built many businesses from the ground up; I understand the awesome power that technology has to support us in our most human endeavors. I've made it my mission to bring that power to creatives like you.
Infinite Synergy Solutions will help your business create its own unique constellation of technology solutions that address your business's needs. We take the pain out of software selection, setup and management and unlock the secret features and benefits that can only come from all those stars in your digital firmament working in perfect synergy behind the scenes, so that your unique talents can shine. We look forward to working together.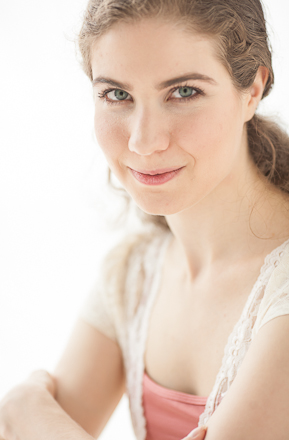 What if…
Your website could become a self-service hub for your clients, and assist in both sales and delivery?
Updating a client's information in one platform automatically updated the information in ALL your software? From sales to billing, from billing to your email marketing solution…
Your analytics data empowered your sales team and improved your marketing results, without you having to struggle with spreadsheets and charts?
Every time your sales staff closed a deal, a service contract with all of the relevant options was automatically generated and sent to your client for digital signing?
When all the papers were signed and deposits were paid, the client was automatically added to your client portal?
Whenever your production staff completed a stage of a project, the appropriate client portal was automatically updated?
Finishing a project triggered an automatic email follow up series, congratulating, coaching and pitching your client on the next offering in your series?
Achieve Perfect Synergy
When your technology solutions are working together in synergy, the possibilities are infinite.
Stop struggling with your technology and reap the full benefits of the solutions you already have in place. Eliminate copy-paste madness once and for all. Improve your outcomes, your client satisfaction, and your own work life all in one go. Wherever you are in your business life cycle, we have solutions for you.
Are you ready to take the next step in your business evolution?
Kim was by far one of the best vendors I have ever worked with. From beginning to end she had insightful and thoughtful ideas, which she paired with flawless professionalism and a top notch skill set. I was impressed with how well she thought through all aspects of this project, and had a holistic view of the user experience from beginning to end. I would highly recommend Kim, and would be thankful to work with her again!
If you're looking for a person who can help you create business tools from standard web sites to custom applications, Kim is the person to call. I'm very thankful she's a part of my team and you will be too!
Amazing. I really appreciate your communication– I've never had a developer as on the ball as you to work with!