ManyWeather's Website and Super Power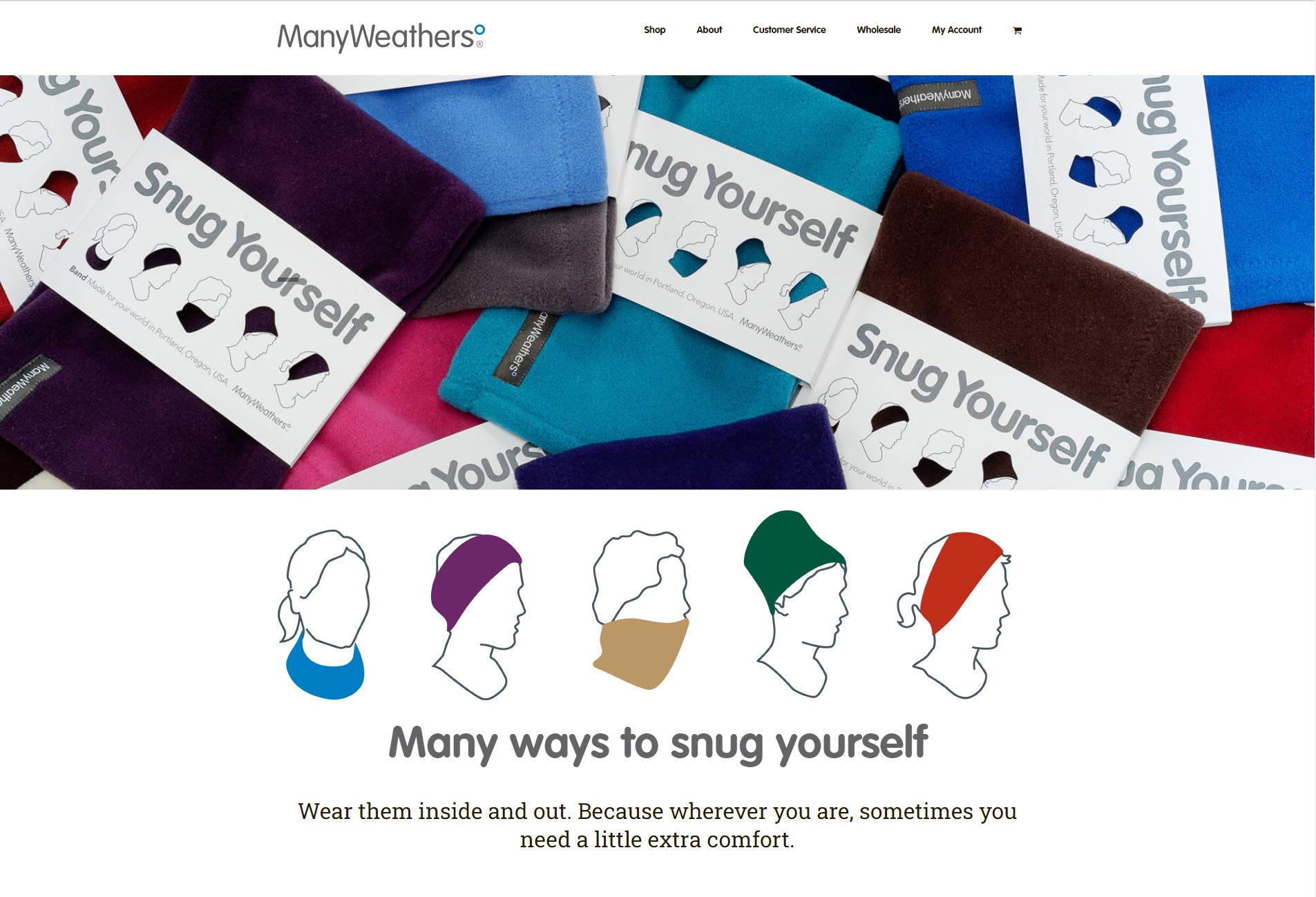 ManyWeathers' neckwarmers and skirts are handmade in Portland, Oregon. They offer a creative extra touch for style and comfort, from casual to dressy.
Basically a seamless transition to a new platform!
Design Features
Bold colors and gentle white space
E-commerce, both for consumers and approved wholesale customers
Member accounts
Order tracking
Super Power
ManyWeathers' bands are popular in boutique shops throughout the Pacific Northwest, and a large quantity of their business comes from bulk orders from these outlets.  ManyWeather's streamlined their accounting, billing, paperwork and order process for wholesale customers when we built them an e-commerce website that can review and accept wholesale customer applications, and grant them entry to a part of the site – and prices – exclusive to wholesale customers making bulk orders. Direct consumers never need encounter this portion of the site, and see separate offers for the customer buying only one or two items for personal use.