Burnout Solutions' Advanced Website & Super Power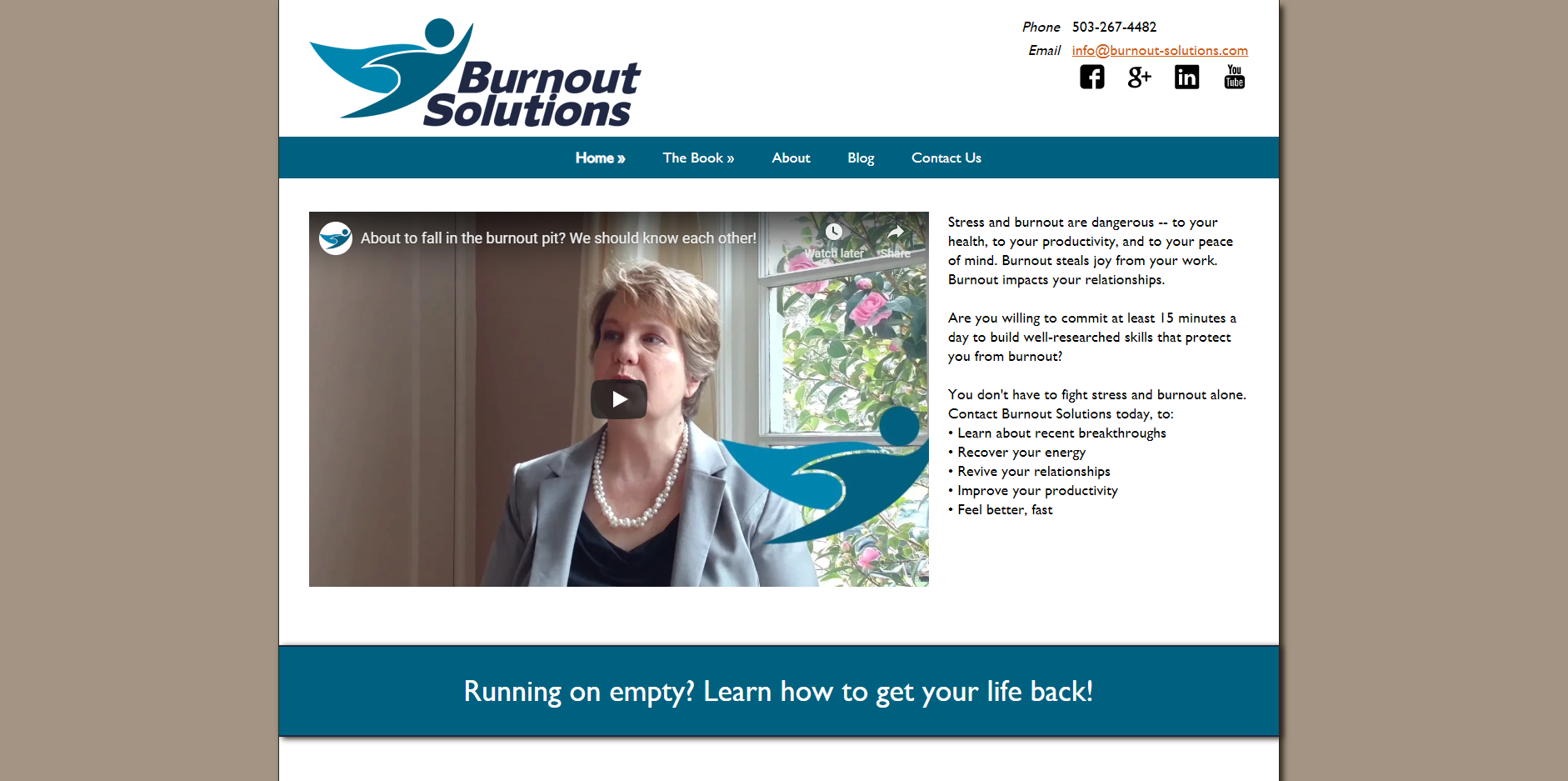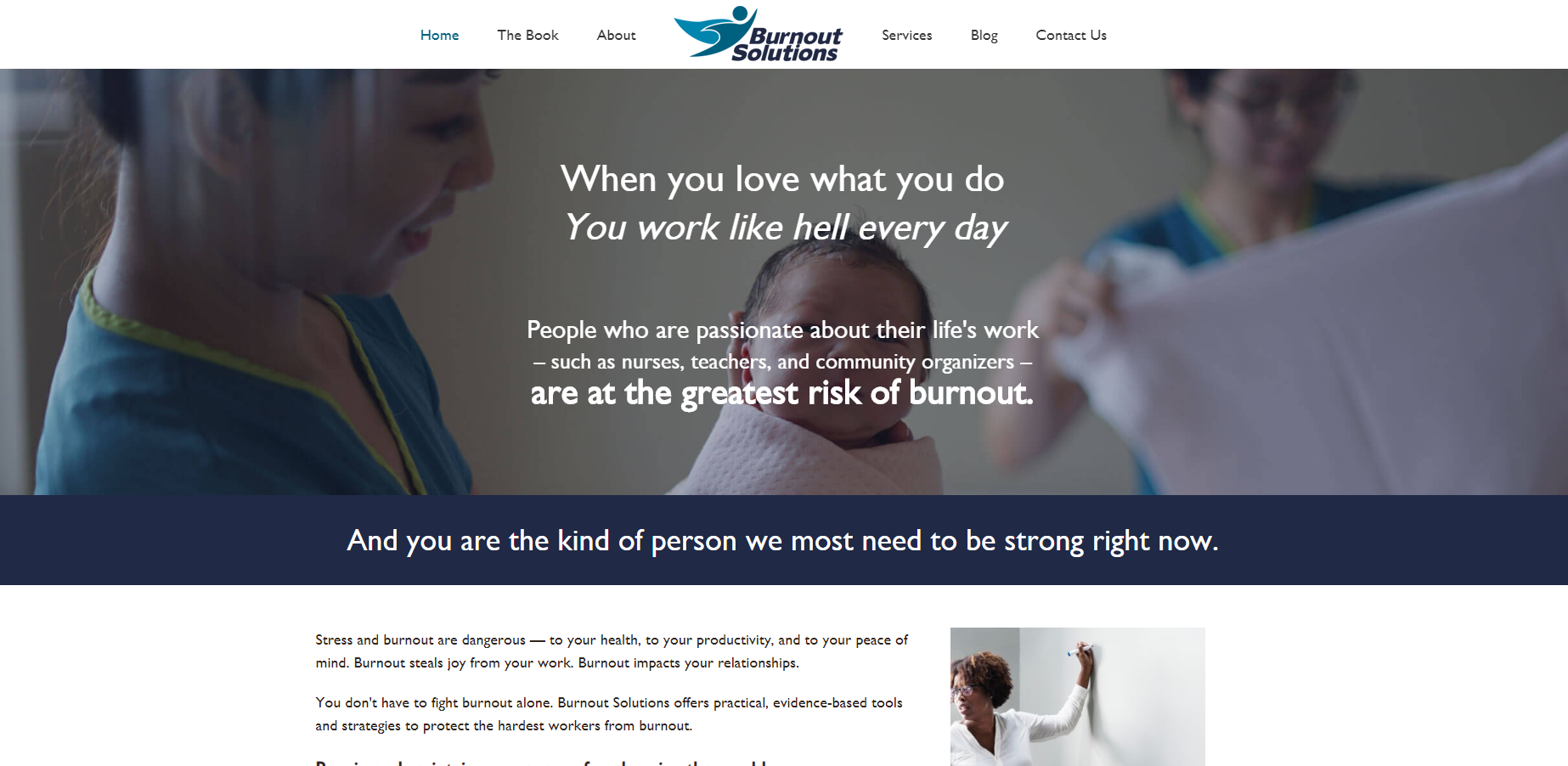 Swipe to see a before & after of the homepage
Really clean design, top notch attention paid to both user experience and my branding in a way that was so professional that it's almost invisible. It just works. It works for me, it works for them. It fulfills a long-held dream, of mine to make a key product accessible to the widest possible audience. It looks freaking simple, but I know that it took two experts weeks to build. Like she read my mind and did what I most wanted.
Project Gallery
The Super Power
Burnout Solutions had dug through decades of medical research and created a first of its kind Burnout Protection Assessment, able to predict the risk of short and long-term professional burnout and point professionals to "low hanging fruit" lifestyle changes that would have the highest impact in protecting them. When done correctly, the assessment was successful and provided valuable insights, but all too often the various calculations to obtain accurate results were done incorrectly (or not at all!)
In creating Burnout Solutions' super power, the assessment test went from paper to digital, vastly simplifying the experience for clients. The various calculations for results are done instantly and automatically, and personalized follow-ups relevant to the test taker's results are automated through a series of personalized email follow-ups. This has become an incredible lead product for Burnout Solutions, an aid in their personal coaching services, and a valuable resource for professionals around the world.
In creating this product for my website, she brought her keen understanding of marketing and sales into how best to structure this offering and managed to create it in a way that is flexible for use in a variety of situations. It arrived clean and bug free, and the few tiny last-minute tweaks I needed were done immediately. Kim was able to identify an MVP that was quite robust, and a patch forward for future improvements that match my business goals. She was clear and forthright in what was low hanging fruit and what would take more effort to produce.