Have a pre-existing business and a network of technology solutions? Let's make them all work together. Eliminate your most tedious tasks and technology headaches, free up time in your day, and make every aspect of your business run more efficiently.
We'll help you identify gaps or incorrect solutions you already have in place, and work with you to fill the gaps and phase out the inefficiencies.
How It Works
Our Total Synergy Solution always begins with a thorough assessment of your technology and workflow. We will work together to fully understand what all the individual tasks are required to make your business run at its best, and identify areas where you could improve customer experiences or project outcomes with changes to your process. We'll then understand how your technology helps or hinders your workflow, and discover how much more it can do to support you.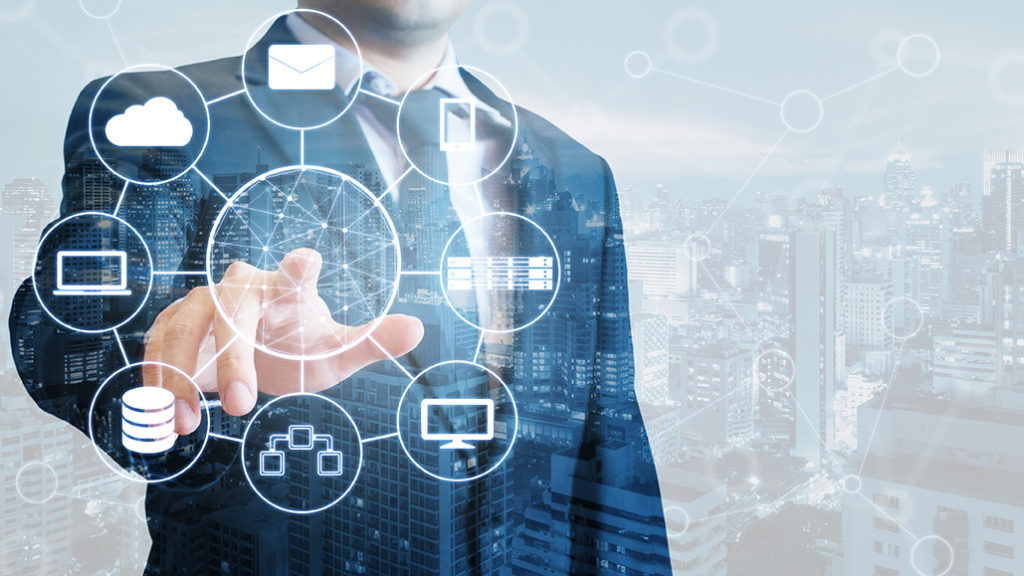 At the end of Step 1, you will receive a report that details our recommendations for improving your technology and process efficiency and what your business can gain by implementing each one. We will also submit proposals for done-for-you solutions, so you don't have to struggle with the tech.
If you choose to move forward with one of our done-for-you custom packages, we'll apply your assessment fee toward the cost of that package.
What Could Synergy Do For You?
Strong Starts
Onboarding a new client typically involves 10-30 separate tasks, from generating and collecting the signed contract to entering the client's information into your billing, email marketing, and project management applications.
We'll automate all the digital busywork and create a smooth, pleasant kick-off experience for both you and your clients. You can get back to what you care about most, knowing the details have been attended to.
Flawless Followup
When you finish a project, your work still isn't done! Clients need end of project reporting, and timely reminders of what they gained in their work with you and how to continue getting the most from the project or service. You need to collect testimonials, prompt clients to give you online reviews, solicit referrals, and continue checking in at set intervals to see if follow-up work or referrals have become available.
We'll create automated systems that handle all the necessary after-project followups for up to a full year after you've finished your initial work together.
Email Ease
Many of our clients arrive with email overwhelm as their number one complaint and time time waster. Let your inbox automatically sort itself, filing customer emails into relevant folders after you've seen them in your inbox. Store common responses for easy replying, and automate or semi-automate frequent sequences or follow-ups. Reach Inbox Zero every day.
Savvy Sales
You need to identify your best leads and focus your sales efforts where they have the most potential return. Plus, not-yet-ripe opportunities need to be nurtured and followed up with over time, until they are ready to enter one of your masterfully crafted sales funnels and sign their first contract with you.
We'll create an automated lead scoring system so you can glance at your dashboard and know which opportunities are most likely to pay off, create trackable sales funnels, and lead nurture campaigns.
Awesome Accounting
You need to make sure that all of your – and your employees' and contractors' — time and expenses are not only tracked, but applied against the correct client and project, so you know exactly what your REAL margins are at all times. Bookkeeping, expense tracking, accounting, payroll and invoicing are all high precision, high detail tasks, and being late or inaccurate in any of those areas can equal disaster.
We'll integrate all of your financial, time tracking and expense tracking programs together so you can see the real financial truth of your business on a daily basis, save a dozen hours a month, increase the average billing amount and accuracy, speed up both payroll and invoicing, and improve employee satisfaction.
What Does It Cost?
We work with companies ranging from 2 to 1000 employees in many different industries, each with unique needs and workflows. We've found that custom pricing is the best way to effectively serve such a diverse customer base. However, we always start our Total Synergy Solution with a $500 assessment for any business size. For that price, you'll receive our top recommendations for achieving greater synergy for YOUR unique business, plus an accurate price quote for us implementing those recommendations on your behalf. If you choose to move forward with one of our proposals, we will apply your assessment fee toward your package. Typically, companies with 5 employees or less will spend about 1 to 2.5k in their final package.
All of our clients enjoy training and follow-up care to ensure that they get the best use out of the systems and synergy we create for them. Many of our clients report saving dozens of hours per week, fewer missed details and mistakes, and larger invoice sizes!